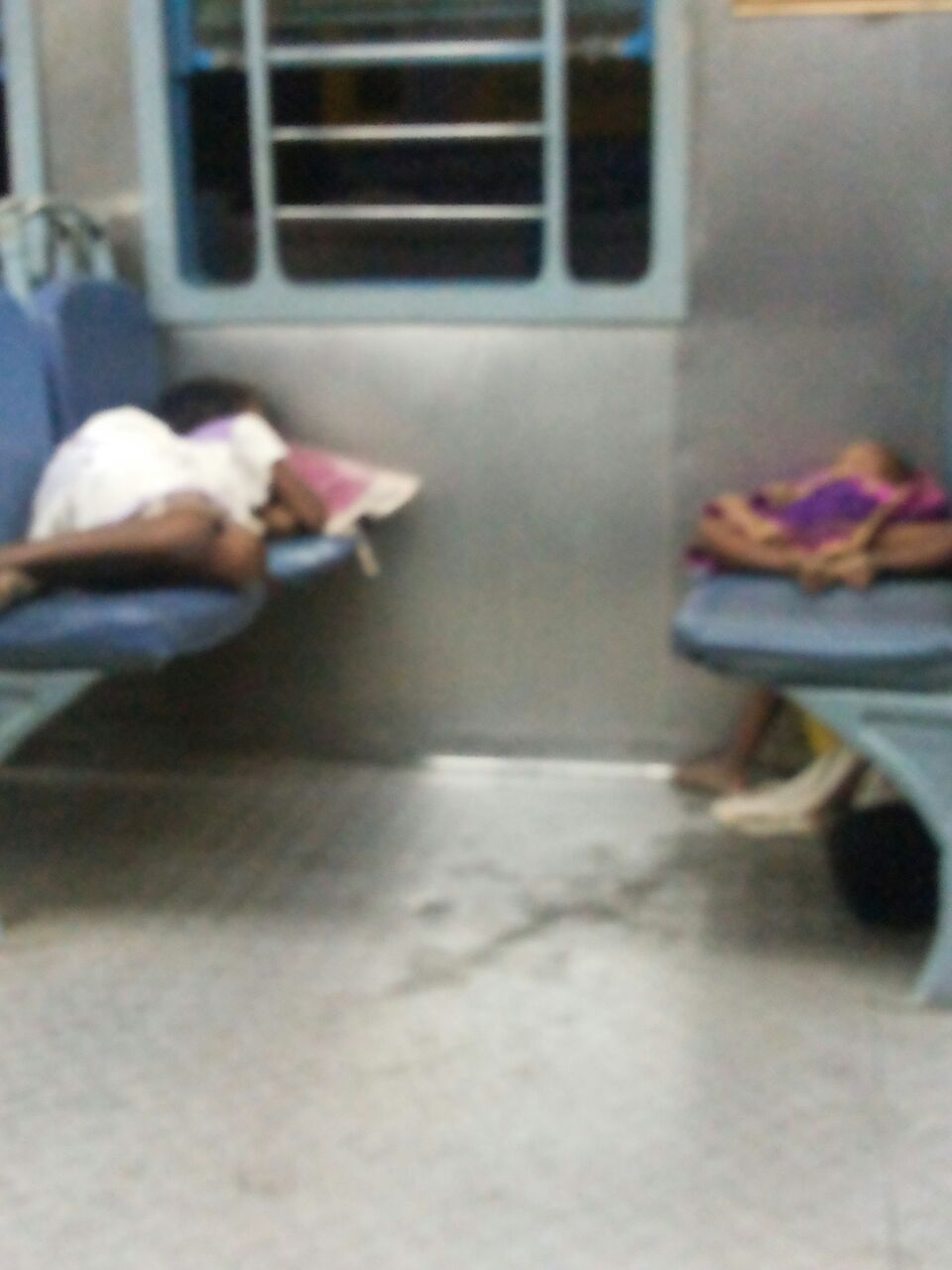 Life changed for little girls – Sirisha, Manisha and Jyothy, when they were rescued by Ramya Krishna, a volunteer at Youngistaan Foundation. Ramya, who works for HTC Global Solutions, was travelling back home by the MMTS, when she found these girls of ages six, five and one n a half, in a drowsy condition. Out of concern, she skipped her stop at Miyapur and went all the way to the last stop at Lingampally at around 11pm.
She had already called the other volunteers Chaitanya Balaji, Anvesh and Robert who advised her to go to the local police station and they themselves reached the place well past midnight.
As per procedures, the Lingampally police team cannot keep the kids after 6 in the morning and hand them over to the Nampally police station from where all further action takes place.
Feeling responsible for the kids, our team stayed with them all night and in the morning, accompanied by a constable, went to the Nampally police station with them.
Once there, the kids got very nervous when asked for details, they were hungry and were in bad condition. Soon they started mingling and playing with our team and later it was found that they did not have a father and were left abandoned by their mother and brother for weeks.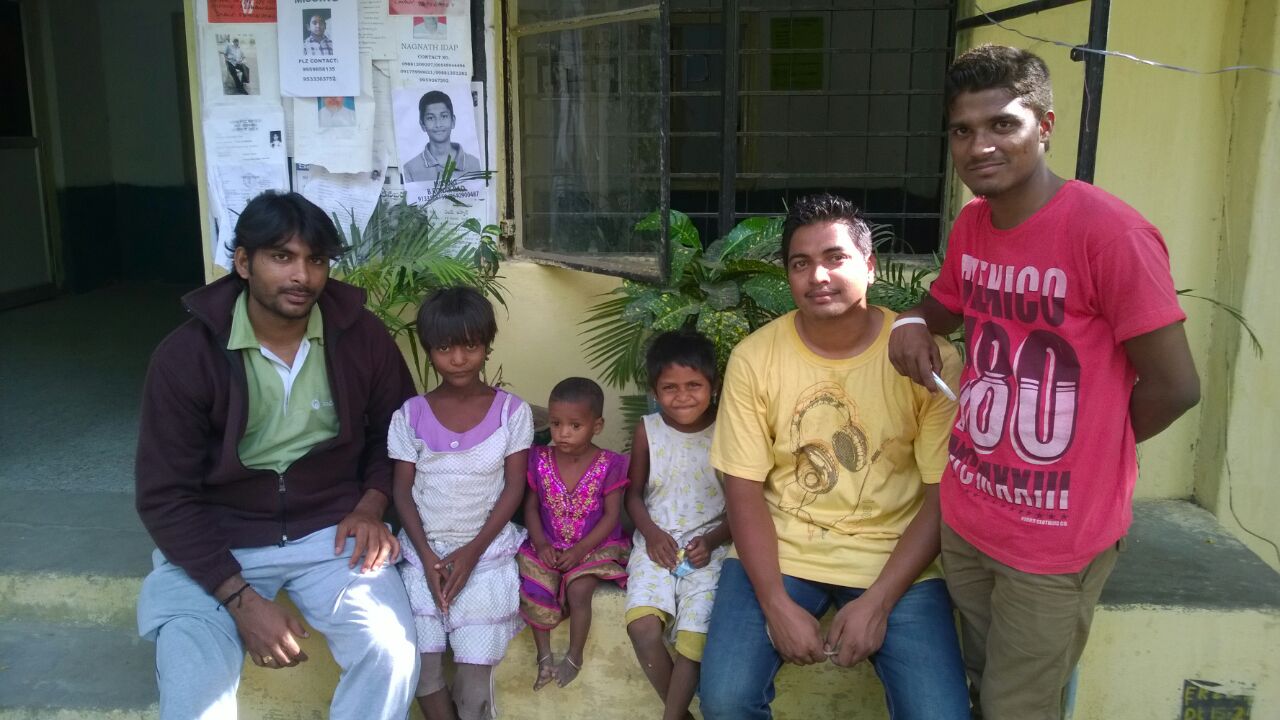 In the meanwhile, our volunteer Swaroop had contacted 1098, the child helpline, and arranged for the kids to be put into a home. The team from 1098 reached the location, completed all formalities with the police and after verifying the details with our team, headed for Shishu Vihaar, an orphanage at Ameerpet.
These kids are now registered at Shishu Vihaar and are finally in safe hands. There they are provided with food, clothing, shelter, education and hopes for a better future.
We respect and applaud the team of volunteers at Youngistaan for taking this initiative and playing saviours to these kids.
We also urge people to keep their eyes open for any such kids and help them, especially when this country is seeing a rise in human trafficking. They can always contact Youngistaan Foundation for any help.
If you have a passion to work and rescue children, please get in touch with us and register as a volunteer.
We plan to keep in touch with these kids, if you have a passion to help, please feel free to donate and help us rescue kids and find them a safe place to stay.
Thank you!
Sharing is caring!