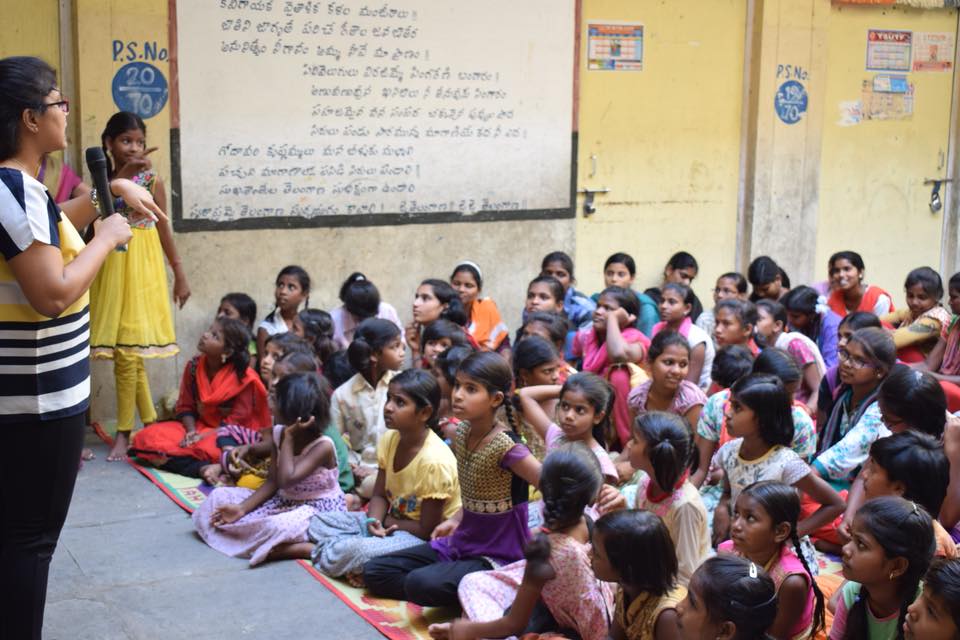 Women and child empowerment are the primary factors that govern the character of a person. Right from childhood, a person has to be taught the right morals and emotions for him/her to grow into a wonderful individual for them to be capable of helping the society.
This is exactly what Youngistaan Foundation aims to achieve. Arun Daniel Yellamaty, the founder of the organisation, believes in bringing today's youth to the forefront of this struggle to develop the social and emotional capabilities of a person through education and awareness programmes. The average rate of crimes against women in India stood at 53.9 in 2015. An increase from 2,28,650 cases in 2011 to 3,27,394 cases in 2015 was observed.
Today's crime rate urgently screams for help from the society, especially the youngsters, to help the unfortunate and make the future better. It calls to break traditional barriers which restrict the cultural, emotional, social, and economic development of the country. It yells for the youth to take action for our children and women.
Youngistaan Foundation, with over 300 active volunteers, strives to change these devastated conditions of women and children in the underprivileged areas to give them their right to help in the betterment of the country back; to give them hope. The foundation has four main projects, namely, Women of Courage Program, the Bright Spark Program, The Food and Nutrition Program and Transformers Program. The former two programs focus on the development of women and children.
The Women of Courage program aims to break social stigmas and taboos associated with menstruation that prevail in the Indian society. The volunteers educate women and children about menstrual hygiene and sexual harassment & safety. Awareness sessions on 'Child Sexual Abuse' are regularly conducted in girls' homes, government schools and orphanages to prevent more harassment cases that have occurred because of intentional or unintentional ignorance of the individuals and the society. Interesting videos and exciting activities are used to spread awareness and encourage them to think for themselves and become independent.
We have reached out to 7000 adolescent girls and distributed 10,000 sanitary napkins to girls and women at orphanages, government schools, and slums between 2017-18.
"I witnessed a very disturbing incident in a slum at Hyderabad during one of my sessions," said Shrenika, the coordinator for Women of Courage Program. The uninformed women and children here used to use hen feathers, dry grass, and sand as a substitute for sanitary napkins. After an enlightening session with the people about menstrual hygiene and the importance of using sanitary napkins a woman said, "I will fight with my husband and save 30 rupees to buy sanitary napkins for my daughter."
The organisation gives away free sanitary napkin packets to everyone at the end of the session. However, it is not just the Women of Courage Program that helps deal with such issues at Youngistaan. Bright Spark Program also creates awareness at the right time in the children and helps promote the idea of respecting woman which is usually ignored in these regions.
According to the 2014 census, India's EF EPI (English Proficiency Index) score is only an appalling 56.12 despite a population of 1,26,68,83,598.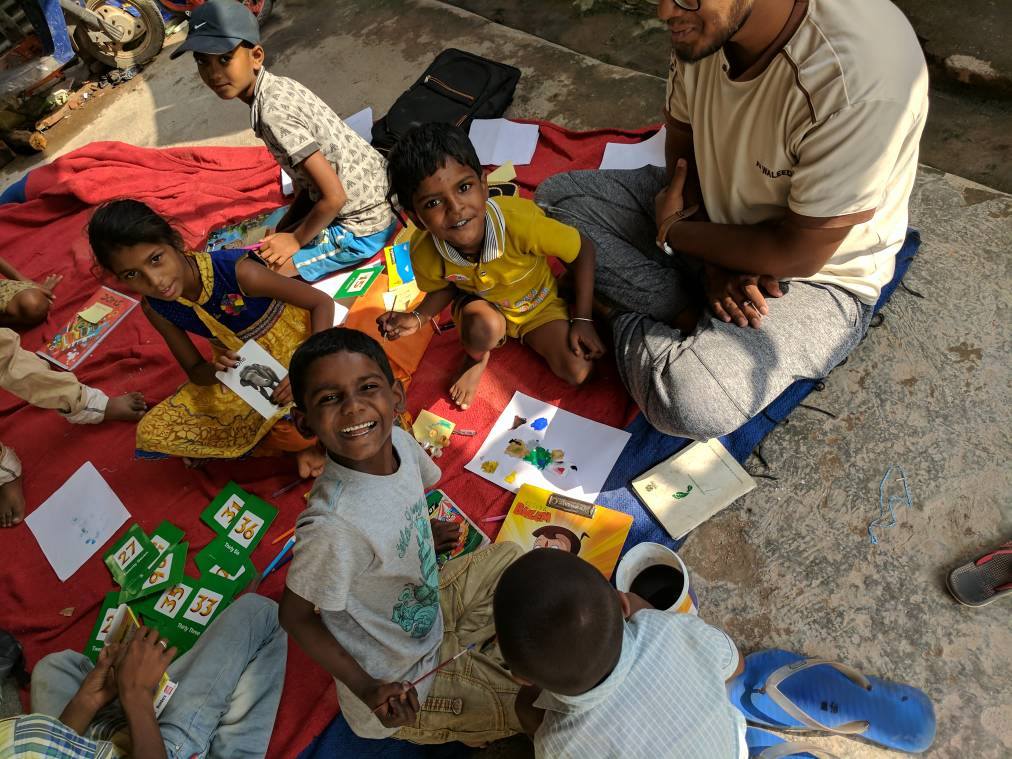 Through the Bright Spark Education Program, the organisation tries to change this by increasing the Social Intelligence (SI) and Emotional Intelligence (EI) of the children through an academic oriented course structure that teaches English, Sciences and Mathematics. Through this SEL format of teaching with innovative and creative tecniques opted by the trained volunteers, the organisation aims to make the today's youngsters more empathetic, intelligent and self-sufficient.
At Youngistaan Foundation we sponsor education to more than 100 children from orphanages and slums and mentor close to 300 children at various slums, government schools and orphanages.
12-year-old Parmesh, who lives in a slum, is a curious child, yet repeatedly used to say "I can't" when given any simple task like reading out a sentence or learning something new. "He studies in a near-by government school and had the literary skills of a U.K.G child when he started," said Neha, the coordinator of the program. However, after being a regular student at the Bright Spark sessions for a year and a half, Parmesh has strong foundational English reading and speaking skills along with a stronger determination to learn new things.
Through proper education and awareness programmes in these two projects, Youngistaan Foundation aims to make the people of the underprivileged areas privileged, emotionally and morally.
The organisation actively looks for dedicated volunteers and donors to help them take their cause forward and to make the unfortunate fortunate.
If you want to donate, Please do fill up the form below. We will get in touch with you, Thank you.