While the whole concept of getting influenced from others in doing well is a natural happening during childhood, the challenging part is to take a decision of continuing the work as you grow up. It takes an effort to understand the problem of needy and chose to work with measures and steps.
Raju is pursuing his degree in BSc, shares his journey from the incident that planted the interest towards serving the needy to what he does in the organization today.
When did this intention of doing social service happen to you?
In my childhood, there was a person aged about 55+, who used to feed the stray dogs in the streets all over the colony everyday in the morning and evening. During that time unknowingly, I started volunteering. After few years, I came across Youngistaan Foundation which was serving the homeless.
Why did you choose Youngistaan?
Youngistaan is the only organization in city which is working on and from the ground level, i.e., directly going to the homeless people who are in need and helping them, giving first aid, clothes, rain coats, blankets, water, rescuing children, young and old people. They constantly do this work at different locations in the city.
What was your role in Youngistaan and what was the experience?
Well, my role in Youngistaan is Volunteer. Volunteering itself is a big responsibility as you become a part of every happening in the organization.
"I help in cooking and distribution of the food, I am also a coordinator of the 'Transformer's Program"
I am having a good experience and looking forward to contribute more that what I do now.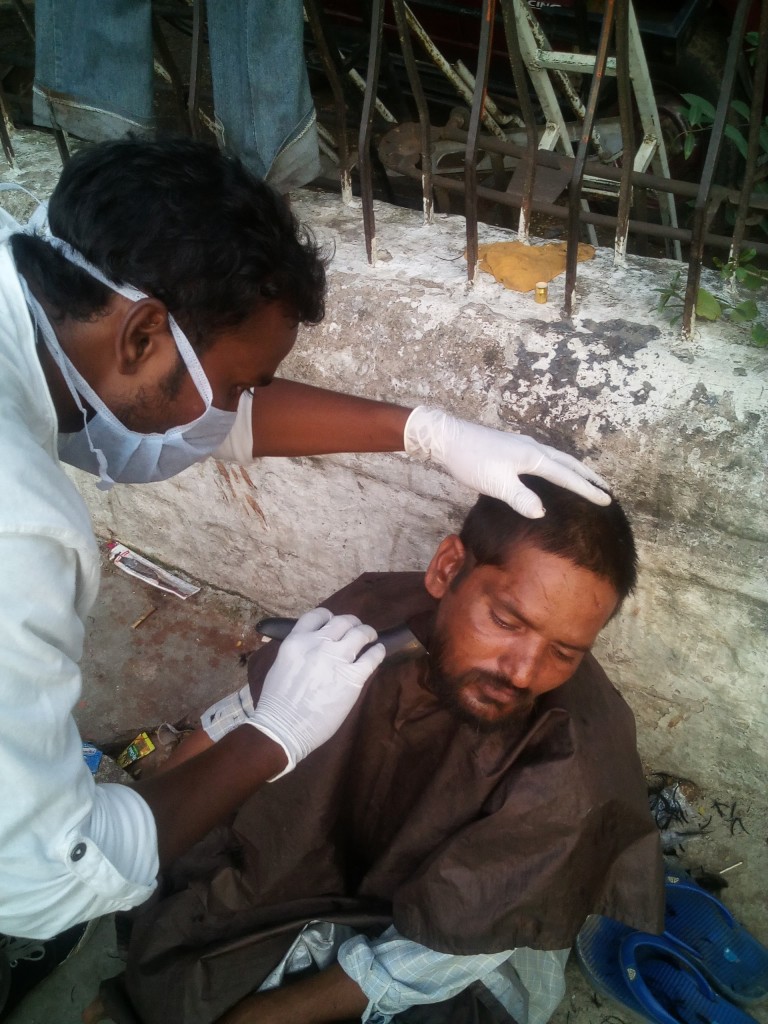 How as a person you think you changed with the attachment you built with NGO and with the people you've served to?
Short Tempered!! I fall into this category.  With my short tempered nature, I injured my school friend Shravan many times. But after joining this NGO, my perspective towards life has changed. I've learnt so many things such as patience, team work, connecting with people, taking responsibilities, and working on something till the completion.
Can you share any specific incident/moment that you think was special to you in this organization?
"Every time you help a person who is in real need, it'll be a really special moment. Every time either while we are giving food or during transformers program, seeing the struggles of homeless people breaks my heart".
Talking about the other side of the coin, Raj is an avid sportsperson. He plays cricket and volley ball on a very frequent manner. When asked about his future, he concludes "Future of course is based on what you do now. I believe that for a good future, you need to work hard right from the tiniest things of work."
Register below to become a volunteer like Raju or Donate or Partner with us.