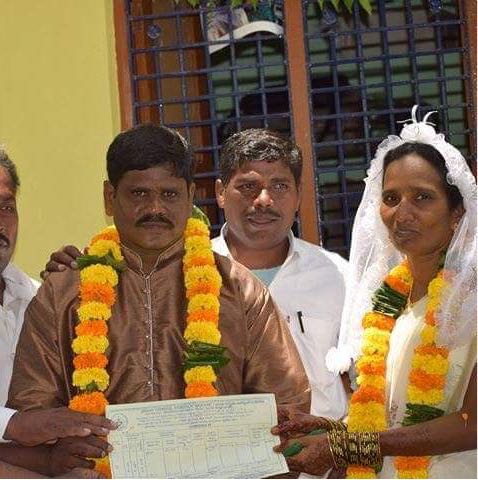 Healthcare and shelter are the basic necessities of life. India constitutes a population of 1.77 million homeless people and these unfortunate souls do not get the opportunity to have either of these primary provisions. Most of them do not get the opportunity to act out on their dreams to live a satisfying life. This is exactly what we at Youngistaan Foundation provide to the homeless through our Transformers Program. We provide them with basic hygiene, first-aid, and counselling and also rescue the abandoned.
Rajkumar, a former painter was found on the streets of Begumpet without any food and devoid of any shelter or proper clothing. Our volunteers, touched by his story, provided him with freshly cooked food and new clothing. They sat with Rajkumar for a while and motivated him to pick up his brush again and moved him to a GHMC shelter home. Rajkumar, now, lives in the shelter home and is doing what he loves – painting.
Our volunteers met a 53-year-old homeless Dhaniram Kori in alarmingly dreadful conditions, covered with houseflies, on a footpath near Nampally railway station. People around him informed us that he did not get up for the past two months due to a maggot infection on his feet. We thoroughly cleaned the wound, applied hydrogen peroxide and then wrapped up the wound with sterilized gauze while simultaneously providing him with moral support. Kori now lives in a Shelter home where he receives professional medical help and emotional support regularly.
Srinu was found in a frightful condition on the streets. He could not see and was unable to move. Our volunteers motivated Srinu and gave him hope after providing him with food and a physical transformation in the form of a shower, new clothing, and a hair-cut. Srinu was moved into Good Samaritan Shelter home which provided him with the basic necessities of life. Now, Srinu lives a happy married life.