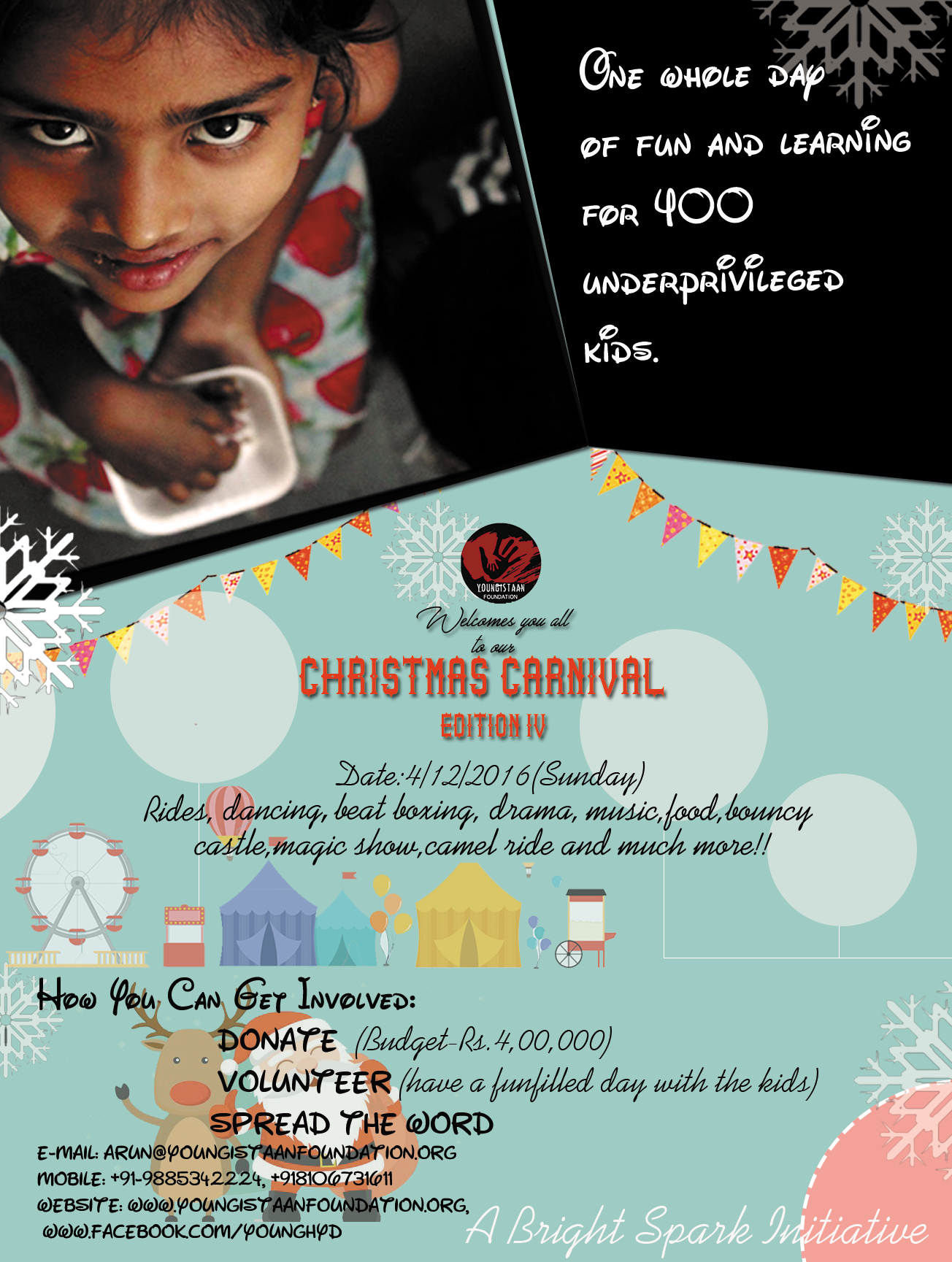 Youngistaan Foundation is very excited to organize its fourth annual Carnival. This is that one time in the year when close to 400 children from underprivileged, impoverished backgrounds are exposed to an environment of fun, games and immense amusement. Through out the year, as part of the Bright Spark Education Program, Youngistaan volunteers invest their love, time and energy in mentoring these children, most of who are orphans or semi-orphans from orphanages, shelter homes, children with special needs and slums.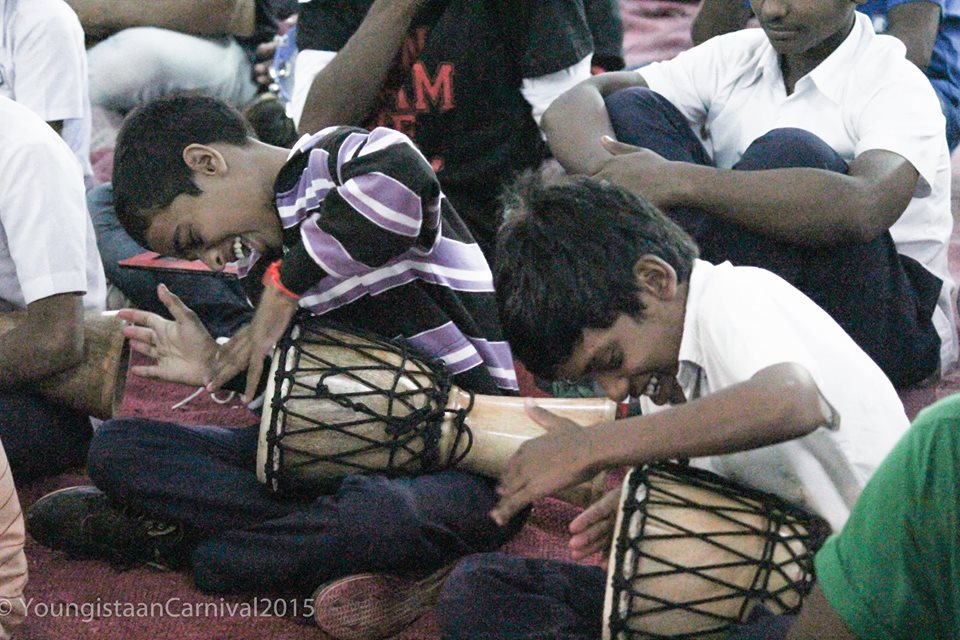 These children who find themselves as just one in a crowd are given individual attention and reminded that life is bigger and better than the broken circumstances that they currently find themselves in.
For just one day in the year, these children are bussed into the carnival, setting aside their loneliness, fears, sadness and their 'underprivileged' life and are introduced to an environment of immense excitement, uninhibited joy and tummy-hurting laughter. Would you join us in giving these children and a day to be just that – Children? These children have very little to look forward. Would you be willing to give them memories that they will cherish for a life time?
Here are three ways you can be part of Youngistaan's Christmas Carnival:
GIVE: There is very little we can do without money. Our budget for this year's carnival is Rs. 4,00,000 which includes costs for:
1. Lunch (Special meal for the children)
2. Transportation (Bus transport for the children to the venue)
3. Venue hiring
4. Joy rides
5. Bouncy castles
6. Gifts for the children
7.Sound System and Lights
8. Costumes
9. Decoration and Miscellaneous.
SHARE: Spread the word. The more you talk about it, the more exposure the carnival will receive. The more exposure it receives, the easier it gets to meet the budget.
VOLUNTEER: Ever wonder how to handle 400 children? Yes, with many, many, hands on deck! That's right. We need you and your friends to step in and volunteer your time and energy to make this carnival a cherished memory a child. Trust us, you won't regret it.
Date: December 4, 2016.
For more information on how you can make a difference, call +919885342224, or email arun@youngistaanfoundation.org www.youngistaanfoundation.org, www.facebook.com/younghyd,
Thank you for your love and support. Because of you a lot of joy is going to be spread to a lot of needy children across Hyderabad.
Excitedly yours,
Arun Yellamaty,
Founder, Volunteer,
Youngistaan Foundation.
Last year's carnival:
For a glimpse of last year's carnival and a sneak peek into what to expect this year, click here: https://www.youtube.com/watch?v=nsvHr3gT95o