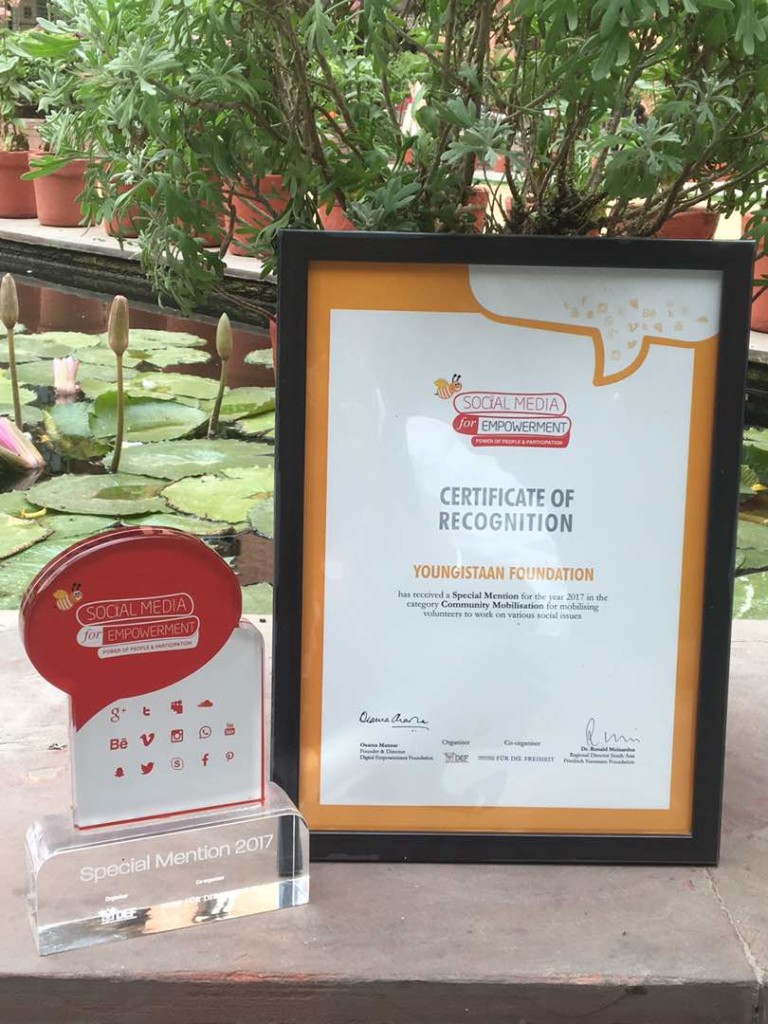 Yay!!! We won the special jury award in the category of 'Community Mobilisation' at the 'Social Media for Empowerment Awards' (Asia Pacific Awards, out of 200 entries/nominations)
Congrats to all the volunteer and donors, this award is dedicated to your hard work, passion, commitment and heart for the needy.
Continue to support and donate as we work harder to help the lesser privileged of the society.
Register: www.youngistaanfoundation.org
#NeverStop
#Volunteer #SM4E #DEF #CommunityMobilisation #Hyderabad #India